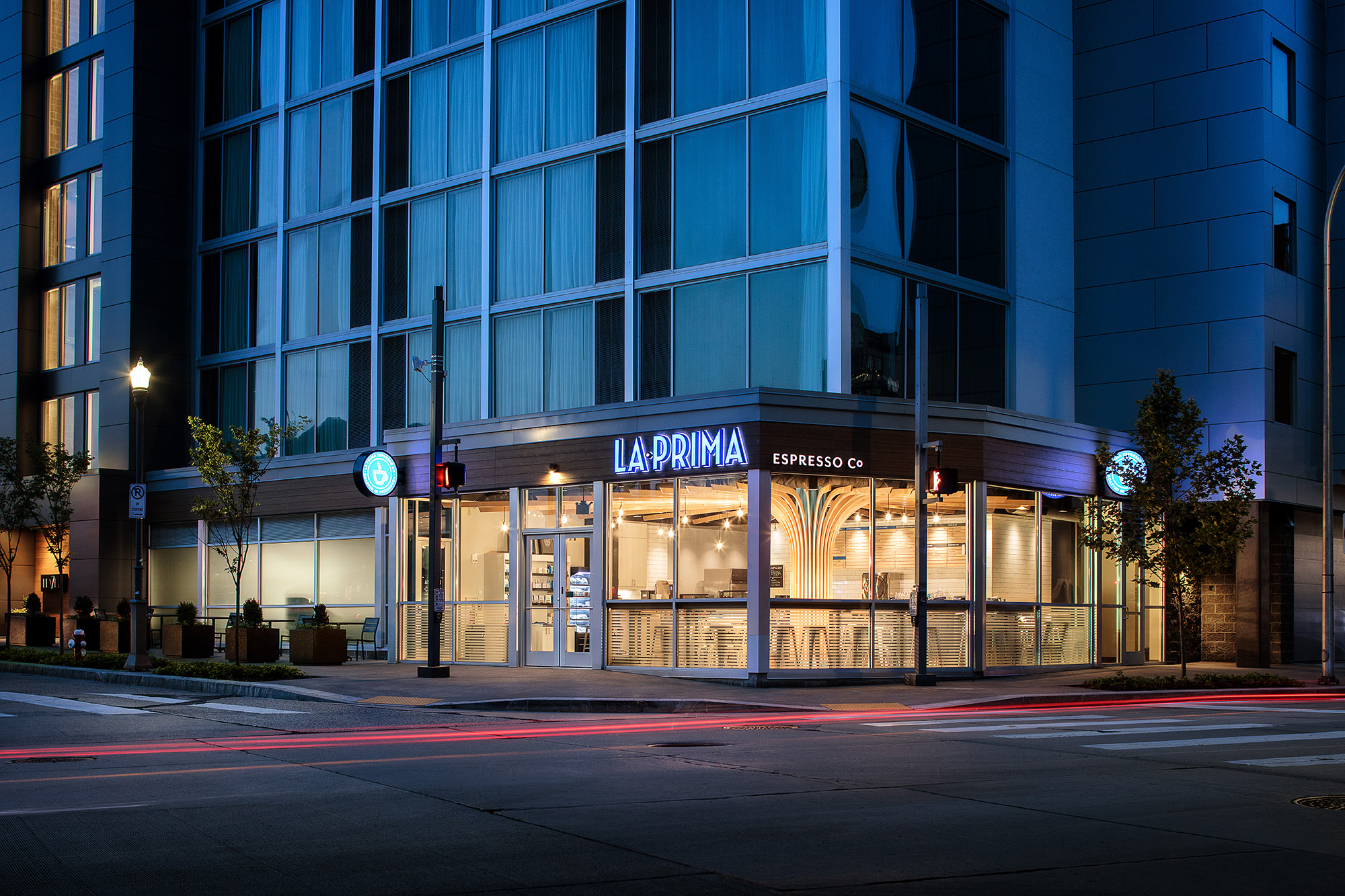 La Prima Espresso AC Marriott
Architect of Record:
DLA+ Architecture & Interior Design
Project Type:
Tenant Fit-Out
The new coffee house is located in the AC Marriott at the edge of Downtown Pittsburgh and the Strip District. The design-build fit-out includes a seating area with custom, built-in seating, back of house space, customer restrooms, and retail area with registers. An existing structural column is clad in an array of wood slats that project radially along the ceiling to form a canopy over the customer area, creating a focal point and a space for merchandise. Lights are suspended from the ceiling at varying heights to add to the design elements of the space. Working with the owner was a priority in order to match the coffee house brand's overall look and feel.